Overview
Wholesale Agencies
Win more Agency Business with a Regular Wholesale Newsletter
Suggested Content for Your Newsletter: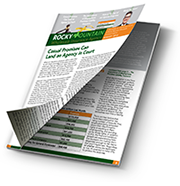 Click Image to View Sample Wholesale Newsletter
Insurance Agency Related News
Features of a Program you Offer
Your Appetite List
Articles & Photos from Agency Events
Accounts Written in the Previous Month
Your Staff and Contact Information
Upcoming Special Events or Seminars
Our vast content library features over 3,000 articles, and we also have a separate Industry library on topics such as Agency Management and E&O cases.
We make it easy! Let us help you create your customized newsletter. Print & PDF Options Available.
REQUEST SAMPLES & INFORMATION