Customized Client Insurance Newsletters, Content, and Marketing Services
for Insurance Agencies & Industry Partners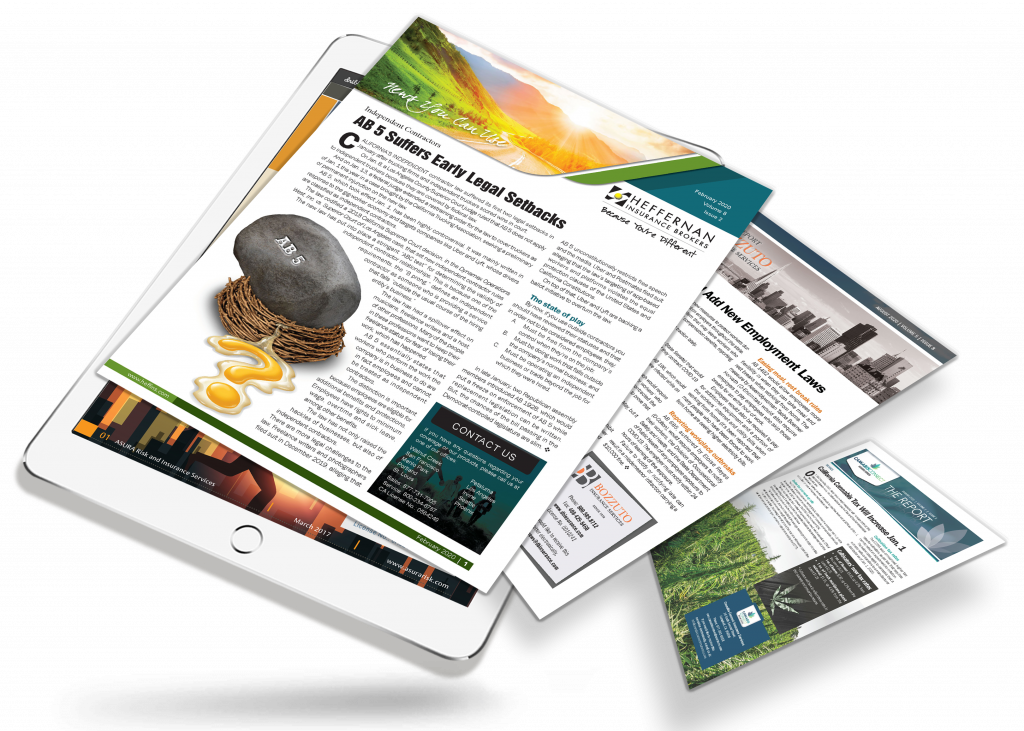 Easily communicate your message with minimum time and effort on your part with our Insurance Newsletters.
Marketing solutions created by insurance professionals for insurance agencies.
Customized Insurance Newsletters Solutions
A customized newsletter is well received by clients and warm prospects. It helps personalize your agency, most especially in the age of the internet when there is less personal interaction between the agency and the client. Your newsletter will provide them with useful advice and make them aware of changes and risks that are evolving which may affect them. Our newsletter tool lets you:
Submit a custom greeting or announcement
Choose from 4,000 articles
Modify content for your agency's needs
Submit your own articles (editing available)
Submit your agency photos and logo
Keep your clients up to date on agency changes, new services.
Social Media Integration
Newsletters Feed into these Social Media Platforms:
In addition to having your newsletter sent via email, get more mileage through our social media feeds.
Cross selling and referrals are so important. Reaching out to everyone via every medium available is the key to up-selling to current accounts and getting quality referrals.
Marketing Mailers
Expertly-designed marketing mailers bring awareness to:
Multi-policy discounts
The need for an umbrella policy
Other lines offered by your agency
When a policy needs to be renewed or reviewed
Announcing a new team member or new services
Our professional marketing team will create ad copy designed to get maximum attention from the recipient and to initiate a call to your agency. We will work with you to ensure branding continuity by using your logo and any photos unique to your agency's brand. We offer print and mail services for postcards and other marketing material.
Why Market to Existing Clients and Prospects?
Reaching out to your existing clients is absolutely the "best bang for the buck" when it comes to agency marketing. And it's much easier to convert warm prospects who you've had contact with into clients and policies than it is to convert cold prospects. Our cost-effective services help you:
Cross sell to existing clients
Get quality referrals
Increase retention
Warm up prospects
Boost your website rankings
Get you noticed on social media
4,000+ articles on nearly every insurance subject
Current trends affecting risk and insurance
Coverage of legal and regulatory changes
Loss control and prevention
Primers and how-to articles
Reminder articles on deadlines and impending changes
We cover these Lines of Insurance and Financial Planning:
Personal Lines
Commercial Lines
Employee Benefits
Personal Planning (life, health, long-term care insurance, Medicare, real estate, financial planning)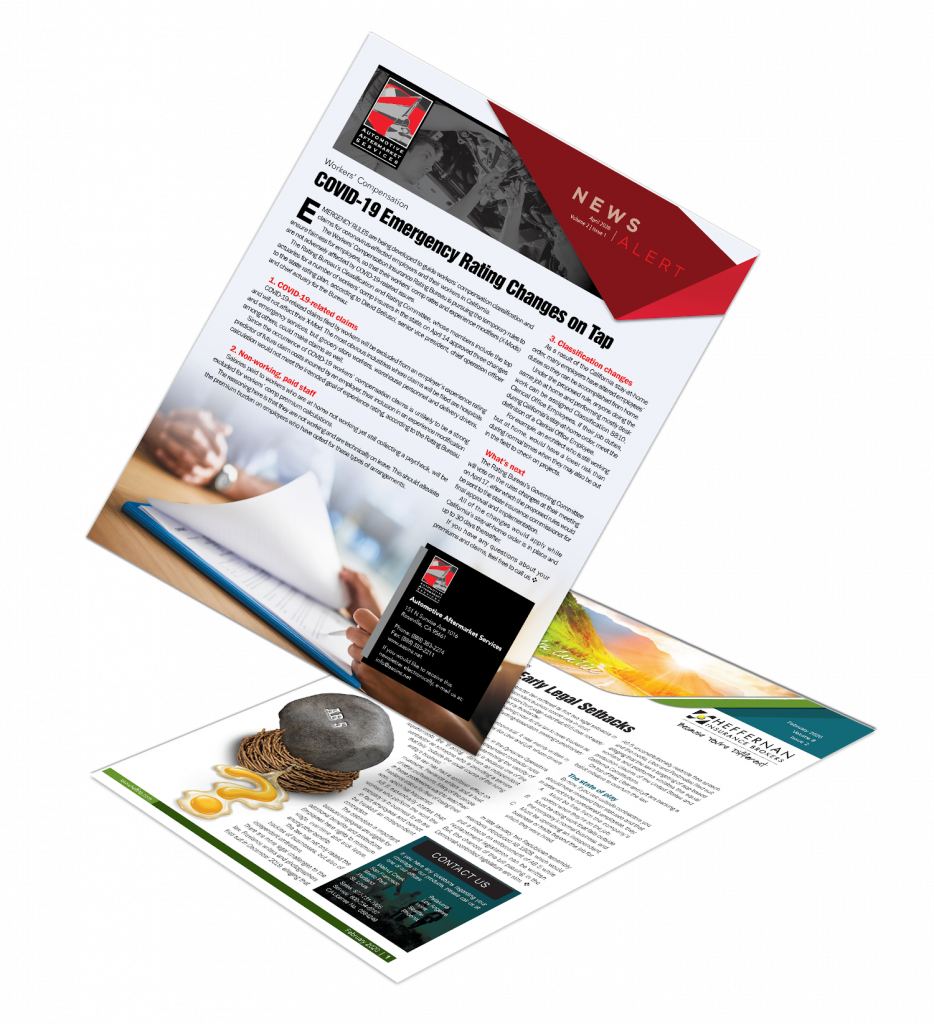 Article & Content Library